Matthias Kerstner, MSc., CSM, CSPO
Connect on: LinkedIn | XING | Twitter
I am a technology enthusiast since my first humble steps in the digitized world. Since then I have acquired many years of experience of designing, developing, testing and maintaining software systems based on a wide range of technologies and tools.
As a software engineer I believe that it is essential to also understand the workings of the underlying systems involved, ranging from different hardware setups to enterprise-grade load-balanced networks and their related services. Especially when planing and developing scalable software solutions the infamous acronyms of todays computing terms come into play: IaaS, PaaS and SaaS.
Furthermore, keeping up with the latest technological trends should play an immanent role in the daily business of a software engineer. Buzzwords, such as "Big Data" and "Internet of Things" (IoT) are not just abstract terms for methods and solutions for managing huge amounts of data, services or devices. They have evolved to become an integral part of our daily lives. The technological and social ecosystems surrounding these terms will be further expanding in the next couple of years. As a consequence, keeping up with existing and evolving technologies in this particular sector is a major task.
Agile Methodologies – SCRUM


I strongly believe in the power of agile management and agile development. As a Certified ScrumMaster® (CSM) and Certified Scrum Product Owner® (CSPO) I have guided self-organizing Scrum teams in numerous international projects.
I hold a master's degree in Software Development and Business Management from the Graz University of Technology with a focus on Information Systems and the Internet, as well as Business- and General Management. During my studies I've had the chance to meet and work together with great people in various international projects, some of which are still actively maintained.
Currently, I am the CTO at Both Interact GmbH, a company with offices in Graz and Vienna (Austria) that offers customized solutions in the areas of Search Marketing, Social Marketing and Mobile Marketing to improve your Digital Performance, as well as custom e-commerce solutions. Before that I was a project and technology manager, as well as enjoyed a couple of years working as senior software engineer and principal technical consultant for various companies and as part of numerous large scale projects.
e-Commerce Development and Consulting

Although many e-commerce systems and platforms exist today Magento clearly stands out of the crowd, especially in the open-source arena. Based on its stable and reliant software architecture Magento is one of my preferred choices when it comes to deploying larger scale e-commerce solutions in the PHP world.
Thus, designing, developing and managing larger scale e-commerce systems and related services, including payment gateways, PIM, DAM, ERP and multi-channel marketing solutions are part of the daily business. Deploying large scale e-commerce systems touch the big data barrier which makes it even more exciting and challenging.
Search Engine Optimization – SEO
Technical search engine optimization (SEO) plays an integral role for online services, especially for e-commerce platforms. Shops and their products want to be found easily and efficiently by potential customers. Keeping up with infrequent but high impact updates from the leaders in the SEO field are crucial to stay ahead.
Conversion optimization by deploying common techniques such as usability optimization on the user side and performance optimization on the server side through caching mechanisms or load-balancing measures are just two other essential aspects of designing, developing and managing e-commerce solutions. Connecting existing e-commerce systems to global marketplaces such as Amazon or eBay to establish multi-channel content publishing solutions extend the scope all the more.
Job-Related Interests
Here are some of my other job-related interests that I believe are also essential in a software engineers daily life (in no real order).
Software Engineering & Software Architecture

successful software is based on a stable, yet extendable architecture
reusability of deployed components plays an immanent role
focus on enterprise e-commerce solutions in the Java EE, PHP and Python environment

Analytics / Big Data

scalability and challenging factors
innovative frameworks and tools
querying big data interfaces to gain domain insights
analysis and possible tracking of heterogeneous user profiles

Usability / UX / Interactive Design

good UX software must be able to present users with easy to use functionality
collaboration with UX/Interactive Designers is of great importance
mobile first!

Agile Development / Project Management Methodology

rapid prototyping as key to quick wins
iterative approach to quickly adjust to customer needs (potentially shippable products)
maintain agile development process while still sticking to pre-defined schedules
early and continuous customer feedback
SCRUM!

and many more 😉
Personal Interests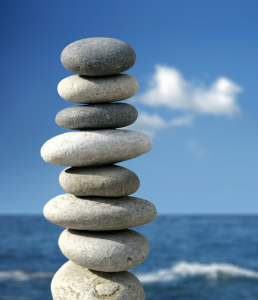 When I'm not busy…
Apart from my daily business life I enjoy spending time with my family and friends, do sports, eat great food and relax while traveling to other countries.